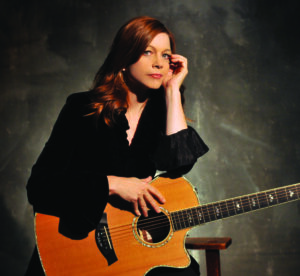 Sat., Nov. 16, 2019 7:30 p.m.
$15 Adult $5 Students
Sponsors: AGP , Peggy Crosby & Dave Pederson
Carrie Newcomer: songwriter, Grammy-winning performer, recording artist, performer and educator. She has been described as a "prairie mystic" by the Boston Globe and one who "asks all the right questions" by Rolling Stone.  Newcomer has 17 nationally released albums and has released two companion books of poetry and essays, A Permeable Life: Poems and Essays and The Beautiful Not Yet: Poems, Essays & Lyrics.
Newcomer's 2017 PBS Special, An Evening with Carrie Newcomer, earned her a regional Emmy, featuring songs from The Beautiful Not Yet and special commentary. Newcomer tours internationally, performing and presenting workshops and retreats.
Workshop on Nov 17
Carrie Newcomer will be presenting a workshop in Dawson on Sunday, November 17 entitled "The Beautiful Not Yet: Living with Hope in Hard Times." The workshop, from 1-4pm at Memorial Auditorium lobby, is $20 per person and limited to 30 participants. Pre-registration is required online or by phone at 320-312-2311.