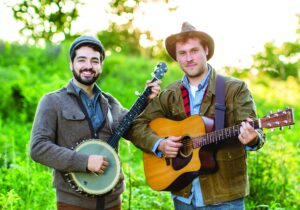 Sunday, September 18, 2016
2:00 p.m.
Open Seating
Ticket prices: $10 Adults Students: FREE!
Tickets now available online or by calling the box office.
Growing up in Denver Colorado, childhood friends Joe Mailander and Justin Lansing were always exploring the outdoors. Now, as the GRAMMY® Award-winning Okee Dokee Brothers, they have put this passion for the outdoors at the heart of their Americana Folk music. These two record and perform family music to inspire children and their parents to get outside and get creative.
Sponsors: AGP, Farmers for Dawson, Dawson Area Chamber, Steve Anderson Memorial Fund