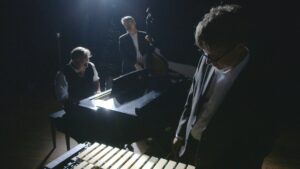 Saturday, October 1, 2016
7:30 p.m.
Open Seating
Ticket prices: $15 Adults $5 Students
Tickets on sale: September 28, 2016
Make sure your Meander Weekend includes this concert by Minnesota stalwarts The New Standards. This trio creates an intriguing blend of everything from classic cabaret to punk rock, from the freedom of jazz, to the soul of pop and rock. Simple, elegant, illuminating.
The Arts Meander visual artist studio tour: 45 artists, 5 counties.
Sponsor: Rekow Management LLC, Pioneer Public Television, Effie & John Deno