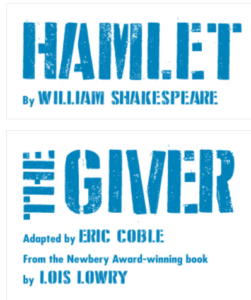 Monday & Tuesday, April 24, 25, 2017
The Giver: In a "Utopian" future of sameness, young Jonas inherits an unusual career: to receive and keep the memories of his community's past.
Hamlet: The prince of Denmark returns home from school to find his family life in ruins — his father dead, his mother remarried, and his uncle (now step-father) ruling the country. Hamlet struggles to redefine his life and find his way forward.
Event Sponsor: Minnwest Bank Dawson
A limited number of seats are available for each performance for the public. Contact the box office for details.
The Student Theater Series is funded by a grant from the Dawson Community Foundation, a component fund of the Southwest Initiative Foundation.