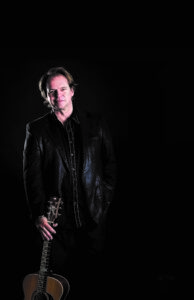 "I Am, He Said" a Celebration of Neil Diamond
Friday August 2
7:00 pm
Tickets $30 (adult) or $10 (student)
Riverfest Weekend Performance
Reserved Seating
Get tickets online
Sponsors:
Dawson Co-op Credit Union
Ken & Sandie Club
A Celebration of the Music of Neil Diamond – Starring Matt Vee, nephew of 60's Pop-Star Bobby Vee – With songs like Cracklin' Rosie, Song Sung Blue, America, Brother Love's Traveling Salvation Show and Sweet Caroline, Neil Diamond sold over 130 million records worldwide, and produced musical hits spanning five decades.
We are saying what HE said," laughs Matt Vee referring to the one and only Neil Diamond. Matt along with cousins Jeff and Tommy Vee, both founders of The Killer Vees and sons of the legendary Bobby Vee, celebrate the music from a timeless catalog. As a Brill Building songwriter in the mid 60s, Neil Diamond penned songs recorded by everyone from Elvis Presley to Deep Purple and, of course, the Monkee's classic, "I'm A Believer."
"This is not a tribute show," says Tommy Vee. "This is a celebration of an amazing musical icon, one we all love and respect. We have recruited an incredible group of singers and players and have gone back to the original records," he explains, "It is all about the vocals and Matt nails it! It's a Rockin' show!"
Joining the Killer Vees band are Tommy's son Bennett Vee on guitar, Matt's wife Julie Velline on vocals, veteran Minnesota musicians Mark Levandowski, Kurt Rodman, Dennis Kennedy and Dr. Frank Plachecki, as well as a very special surprise for the finale!
Band Members:
Matt Vee-Lead Vocal and guitar
Jeff Vee-Drums
Tommy Vee-Bass
Bennett Vee-Guitar
Julie Velline-Vocals
Kurt Rodman-Guitar
Mark Levandowski-Keyboards and vocals
Frank Plachecki-keyboards and vocals
Dennis Kennedy-percussion
Richard Witteman-Trumpet
Pat Thorn-Trumpet
Michael Kreitzer-Saxophone
Production: John Sawatzke-Wright Sound & Lighting