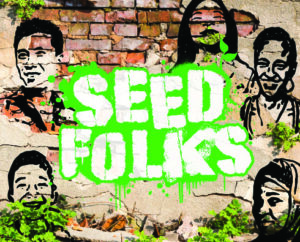 Tues., May 22, 2018 – 7:00pm
$10 Adults $5 Students
Sponsor: Minnwest Bank
Dawson Community Foundation
Based on the Newbery Medal-winning book by Paul Fleischman, Seedfolks  is about an immigrant neighborhood in Cleveland, Ohio that is transformed by a community garden.
Actor Sonja Parks embodies the eleven distinct voices of Gibb Street in this enthralling, one-woman production, directed by Peter C. Brosius.
Public show for the community is on Tuesday, May 22 and two student shows on May 23. For more information about student shows, contact us at 320-312-2311.